Rely On Individualized Fitness Coaching With Our Personal Training Program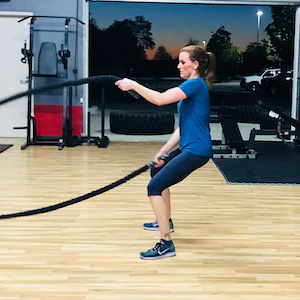 If you've got a specific goal in mind or you're just looking for an individualized approach to your fitness journey, our Personal Training program at Champion Eyes is the perfect solution.
We're working 1-on-1 with men and women of all experience levels, helping you reach your goals and feel supported every step of the way.
PLUS, you can take advantage of personalized boxing instruction with a focus on striking, conditioning, and so much more.
Join us in Oceanside or fill out the short form on your screen to learn more!
What Can You Expect From Our Personal Training Program?
The bottom line is we're here to help you find success - no matter what success looks like to you.
Our Personal Training program begins with a consultation where we can better understand what you're hoping to achieve. From there, we'll create a customized path to your goals - complete with incremental steps on the path to sustainable success.
At Champion Eyes, we're helping people all across Oceanside:
Customize every aspect of their fitness journey
Enjoy professional coaching and support every step of the way
Improve your nutrition and lifestyle habits for incredible results
Train with complete comfort and confidence
Ready To Build Up Your Boxing Skills? We've Got The Answer.
Our Personal Training program doesn't just include fitness training and a focus on sustainable nutrition. We're also giving you the chance to take enjoy 1-on-1 Boxing instruction that can improve your striking technique and challenge you with an incredible total-body workout.
Our personalized Boxing program includes:
Strength & Conditioning
Striking and self-defense
Cardio Kickboxing instruction
And so much more!
Don't Miss Out On Our Personal Training In Oceanside!
If group classes aren't your thing and you're looking for a more personalized approach, we've got you covered at Champion Eyes. Join us and take on a proven path to success with the best Personal Training in Oceanside.
Just fill out the short form on your screen to learn more today!